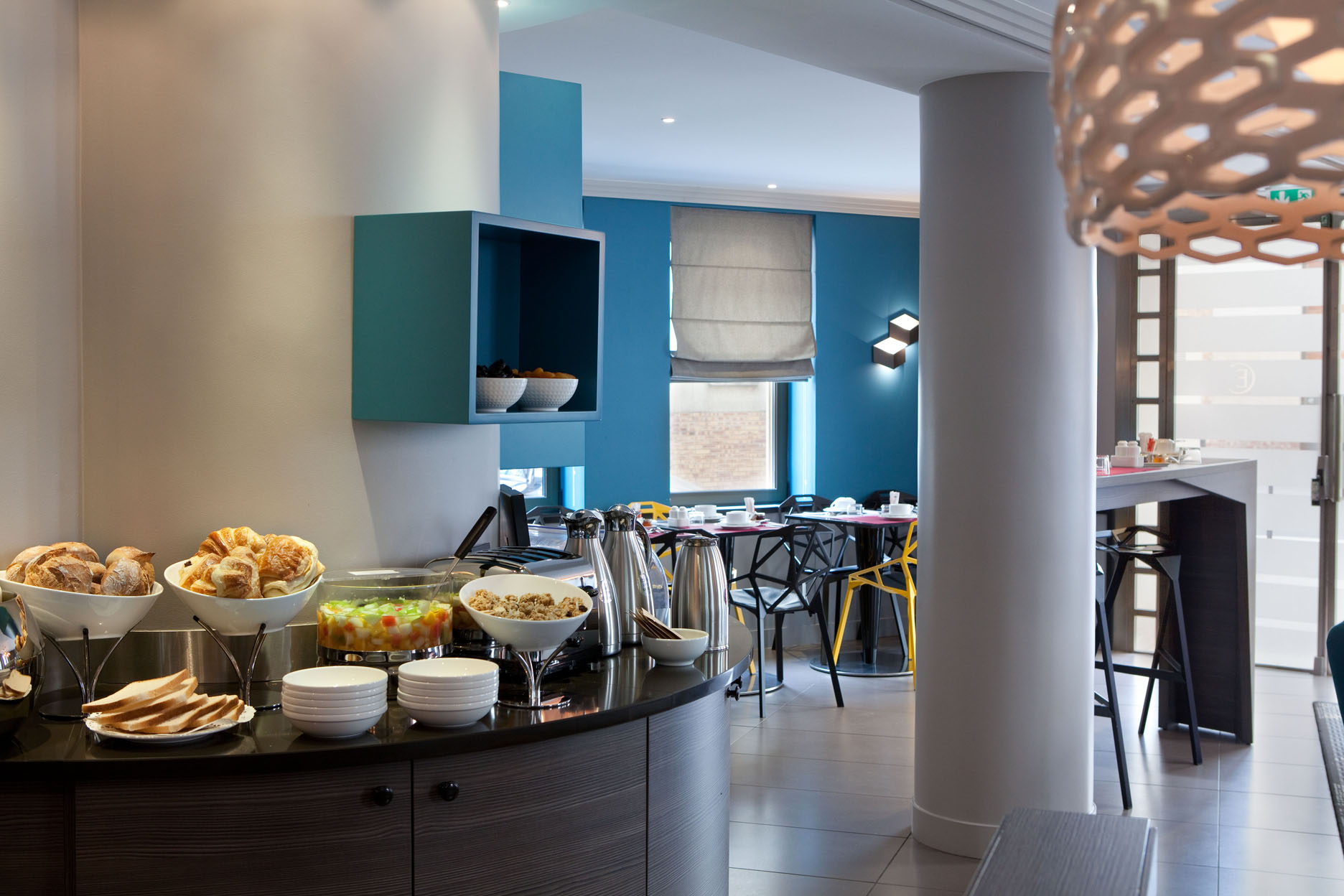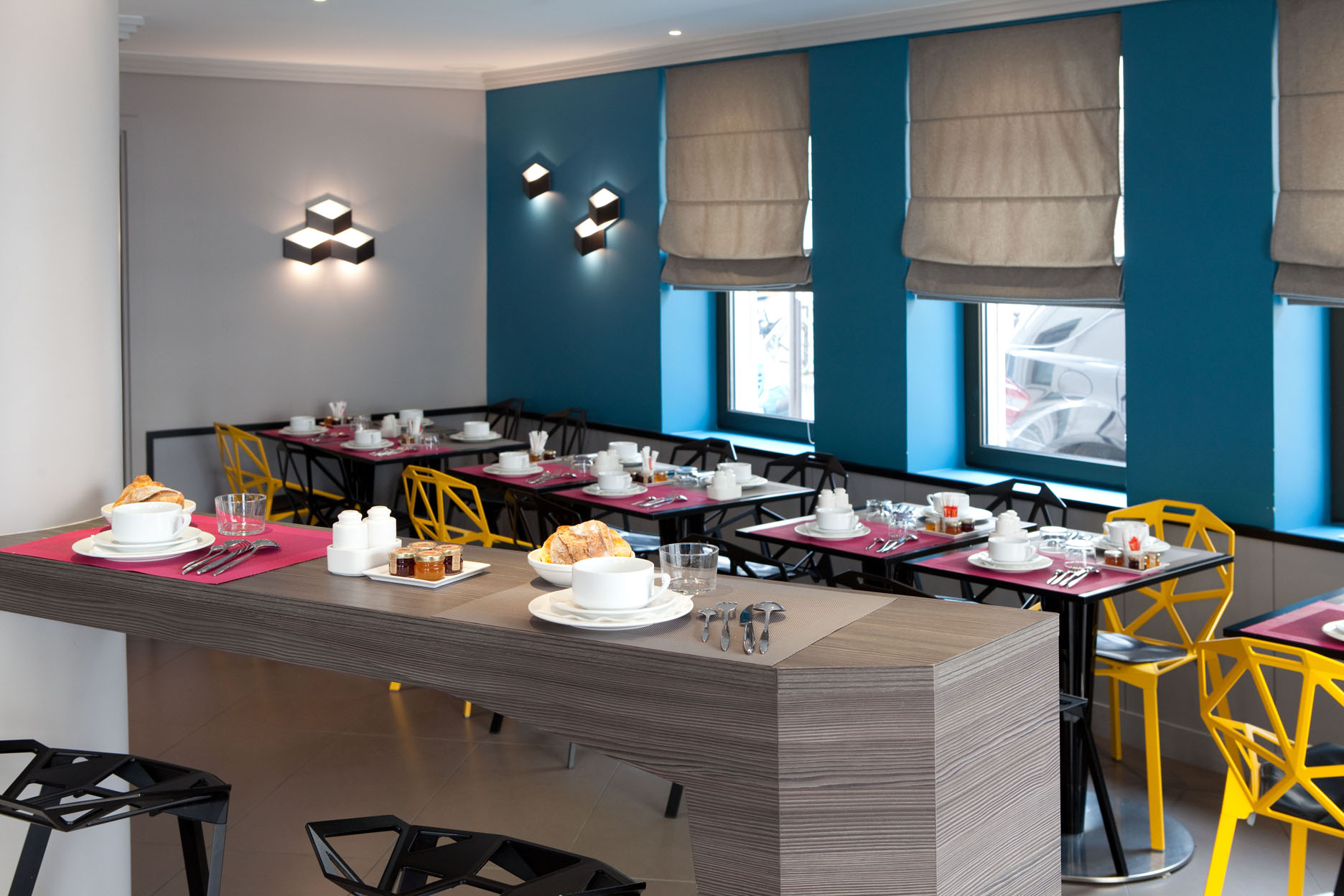 Come and enjoy yourself in the hotel's renovated lobby. For 14 €, a buffet is at your disposal. You can choose what you like from a selection of different drinks (tea, coffee, milk, chocolate, fruit juice); various varieties of breads, pastries and cereals; a choice of jams, honey, butter and spread; an assortment of cold meats and cheeses; yogurts, compotes and fruit salad.
It's not the Wifi that connects people to each other, it's the Aperitif! So come and share your good experiences of the day with the reception team, and other guests.
1 tasting glass will be offered to you on your arrival.
Tea and coffee are offered throughout your stay.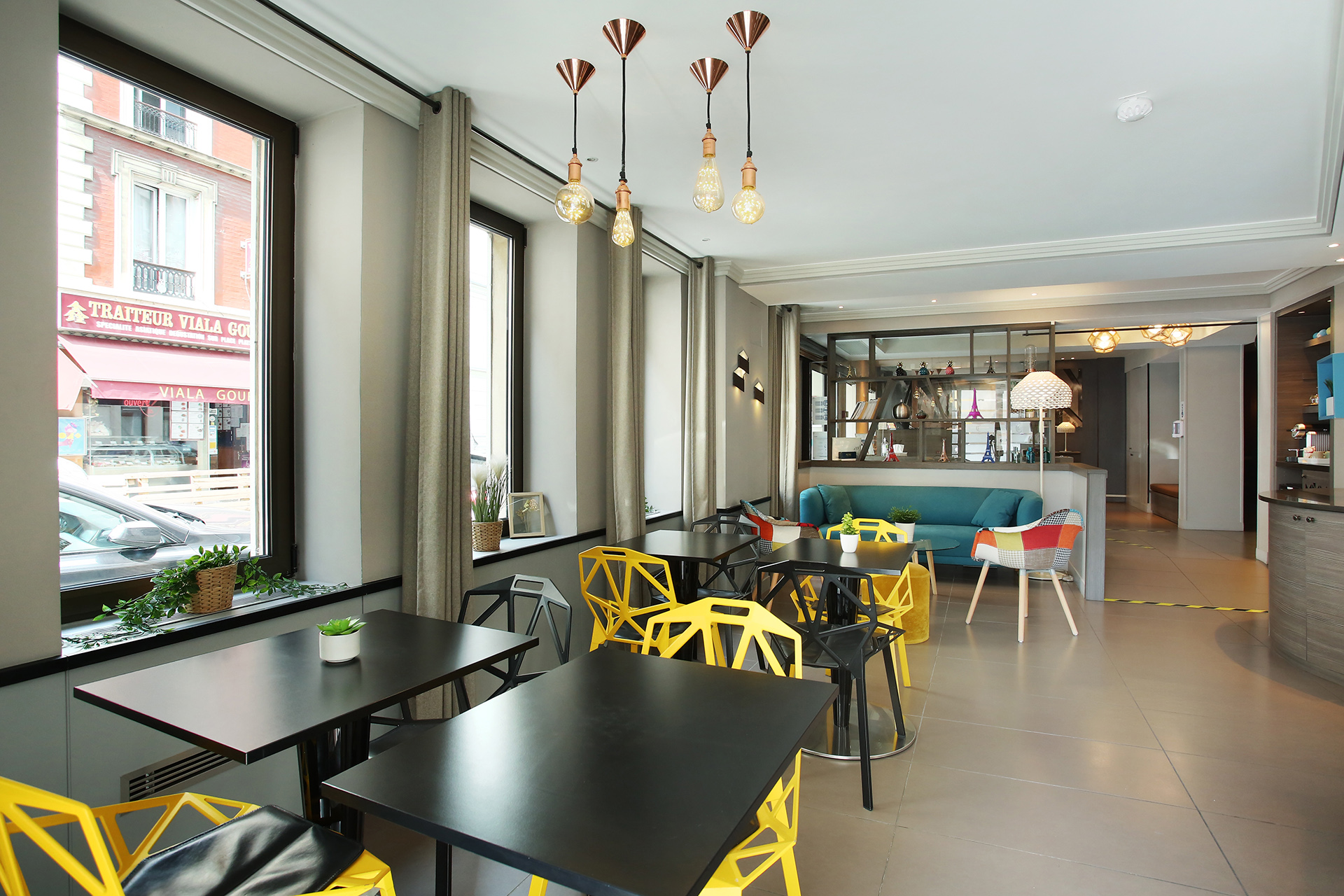 With touches reminiscent of the materials of the Eiffel Tower, certain colors bring dynamism.
Sofas, armchairs, or chairs, different choices to get you comfortable with your aperitif, or simply to chill and prepare your
Throughout your stay, benefit from services in several Parisian hotels:
The details and the list of participating hotels are available at reception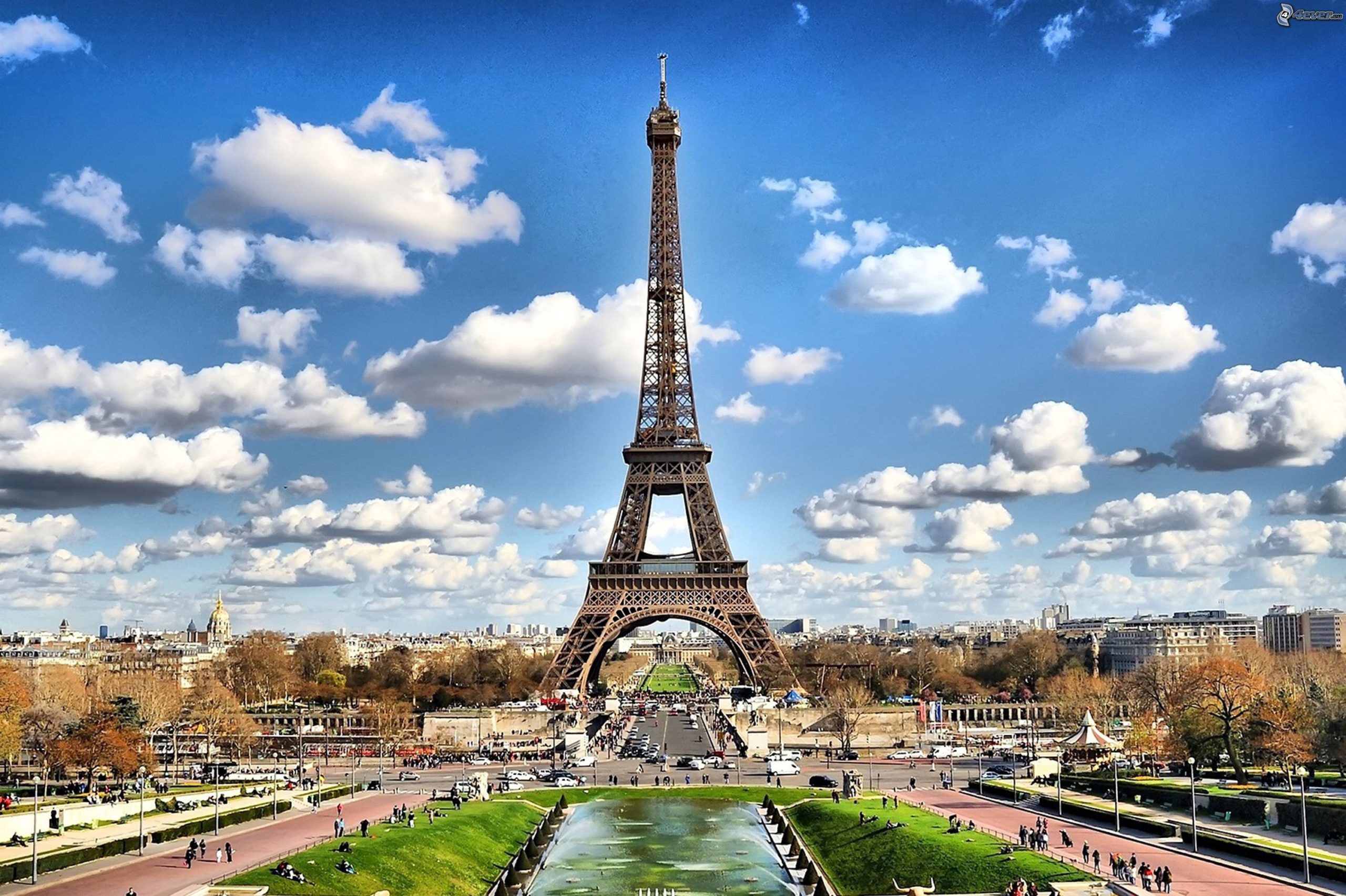 pexels-thorsten-technoman-338515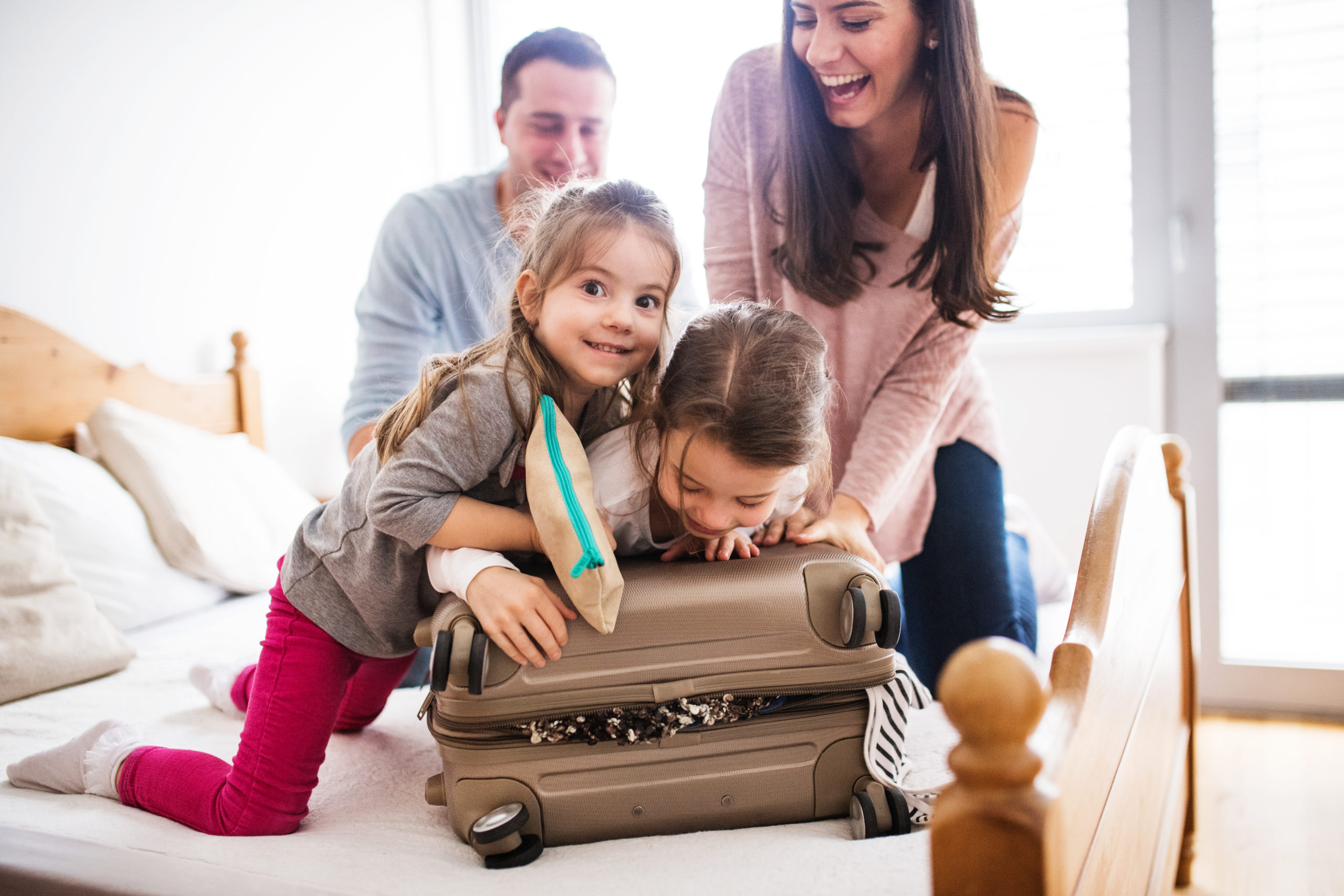 Young family with two children packing for holiday.
Two accessible rooms are equipped to receive you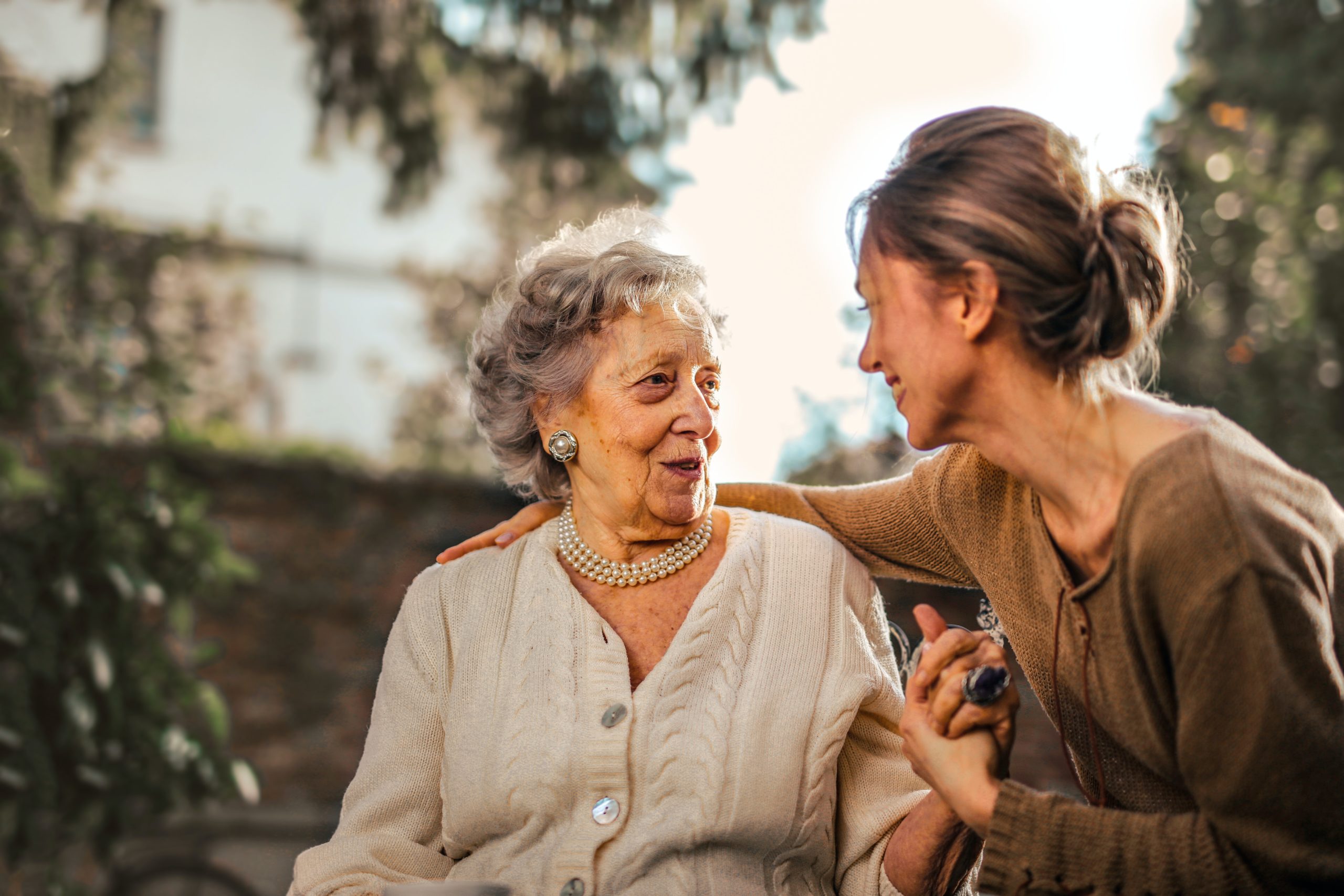 pexels-andrea-piacquadio-3768131