COMFORT IN CONTEMPORARY COLORS
The pleasantly subdued corridors lead to rooms with the imprint of the Eiffel Tower. In a restful ash gray and lighter than in the common areas, all are enhanced with a dashing color: royal blue, coppery red, subtly amber yellow, and luminous fuchsia. In their softly felted atmosphere where the thick carpet stifles footsteps, it is good to take refuge there to rest after a long jaunt through the streets of the City of Lights. Above the perforated headboards, stands the majestic Eiffel Tower, its presence not far from the hotel, which elegantly reveals its metal guipure.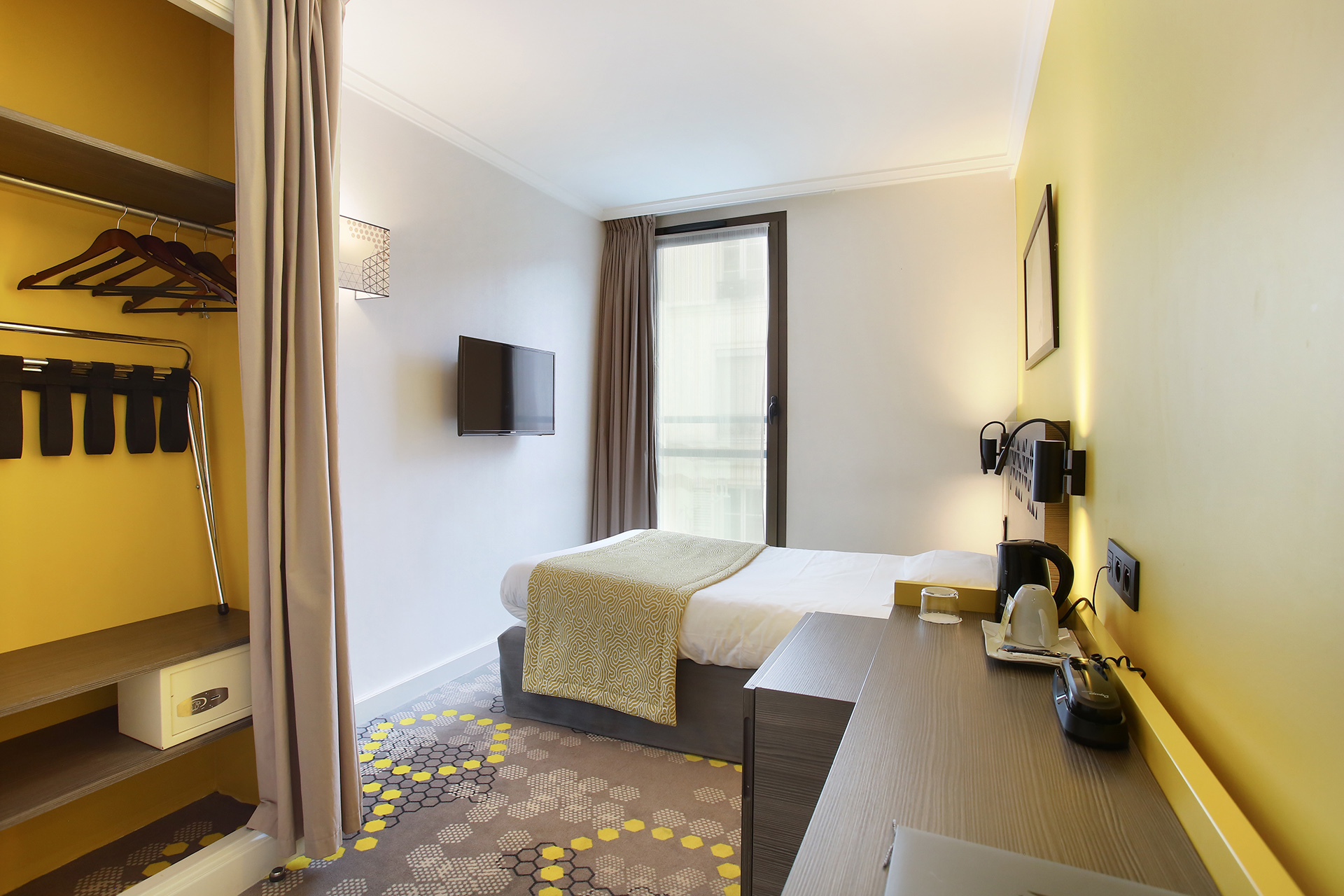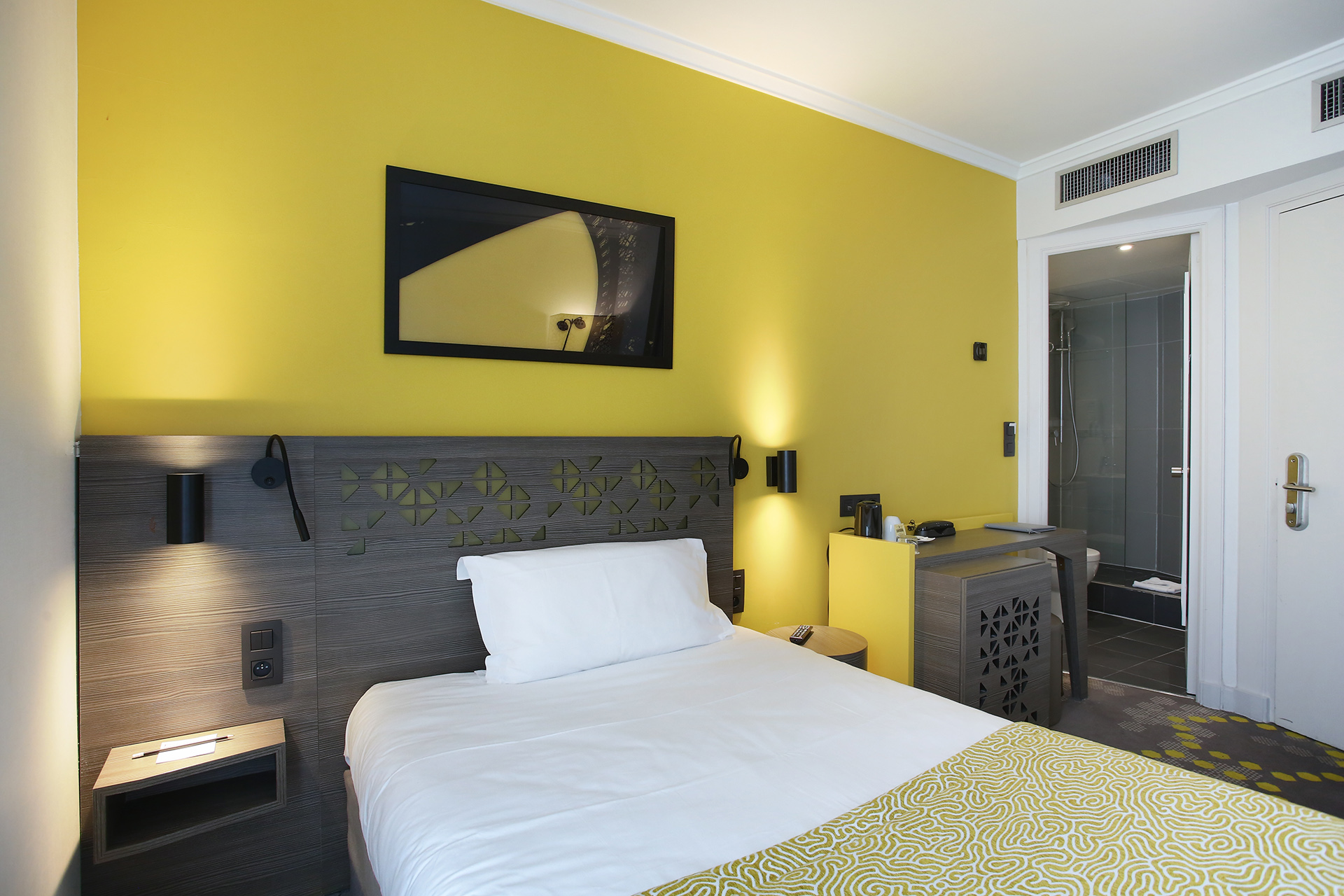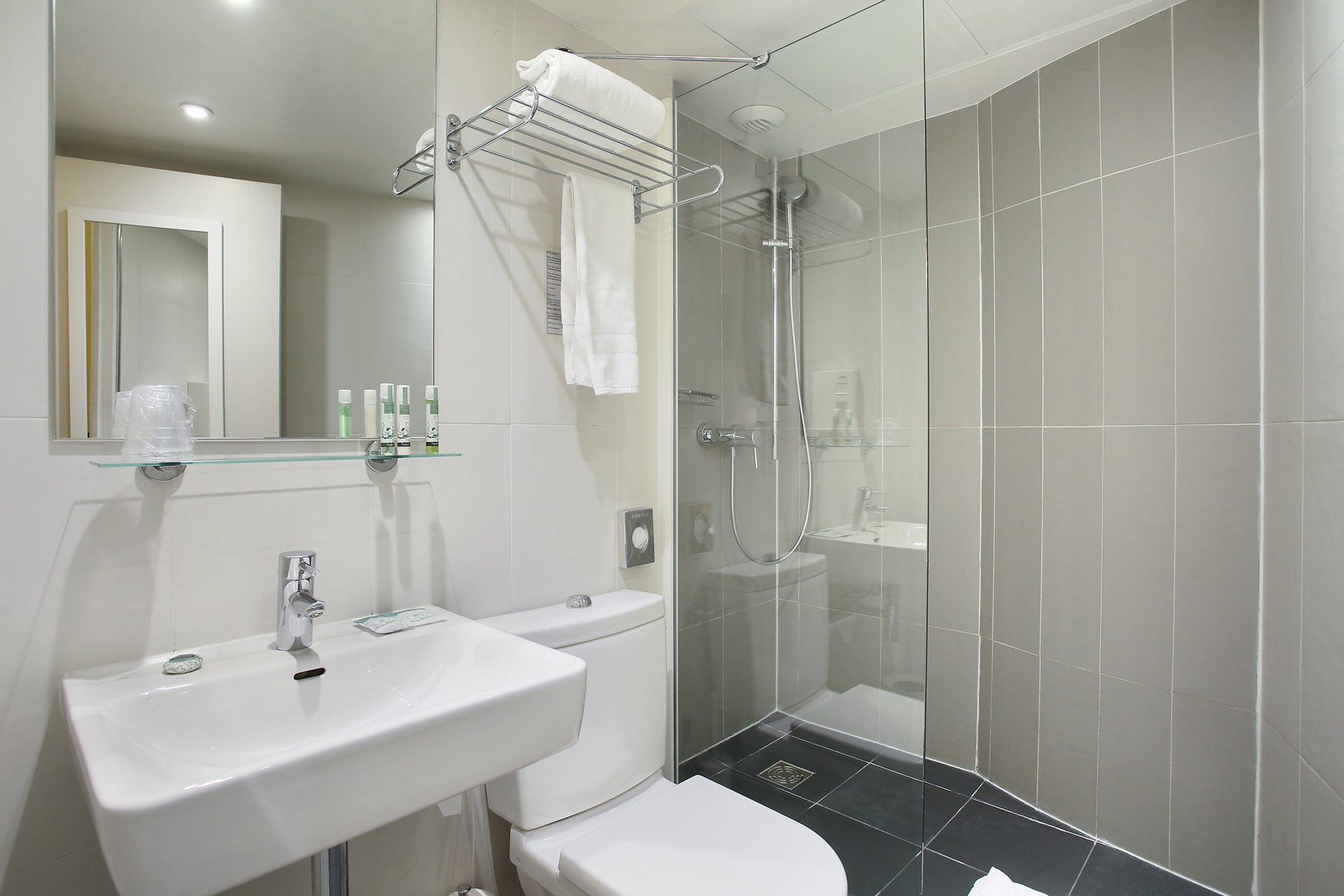 A cozy, small room with everything you need to rest and work in peace.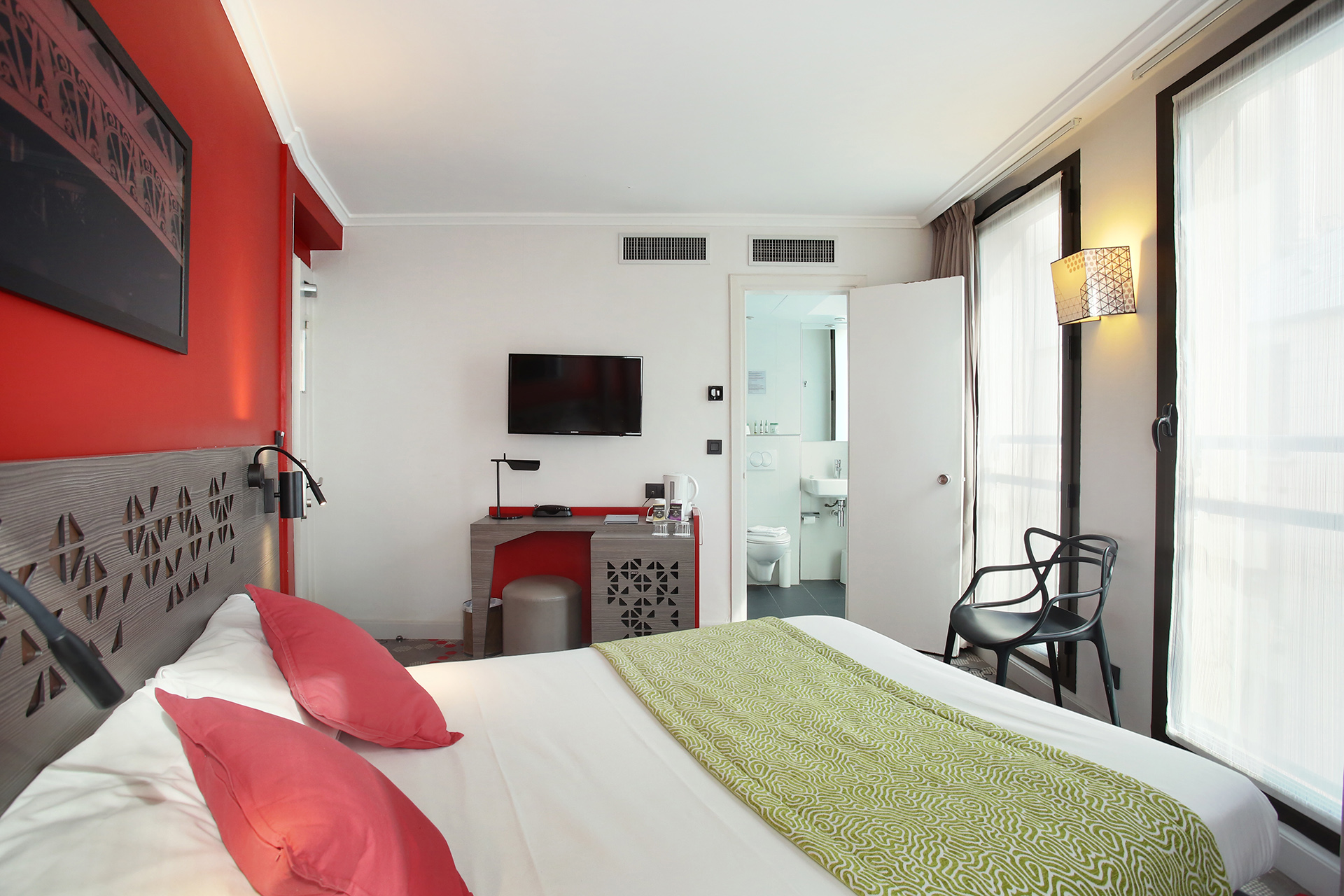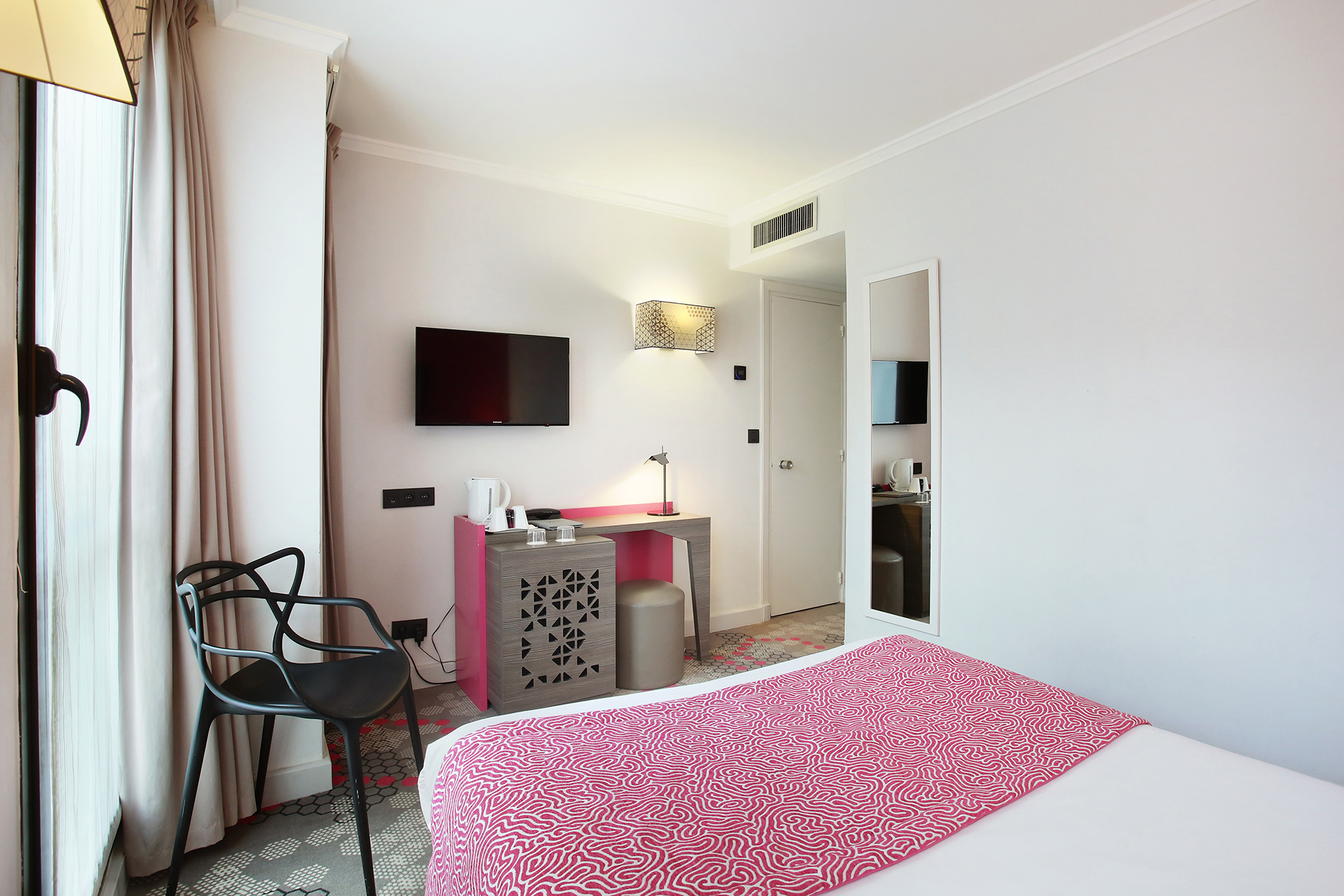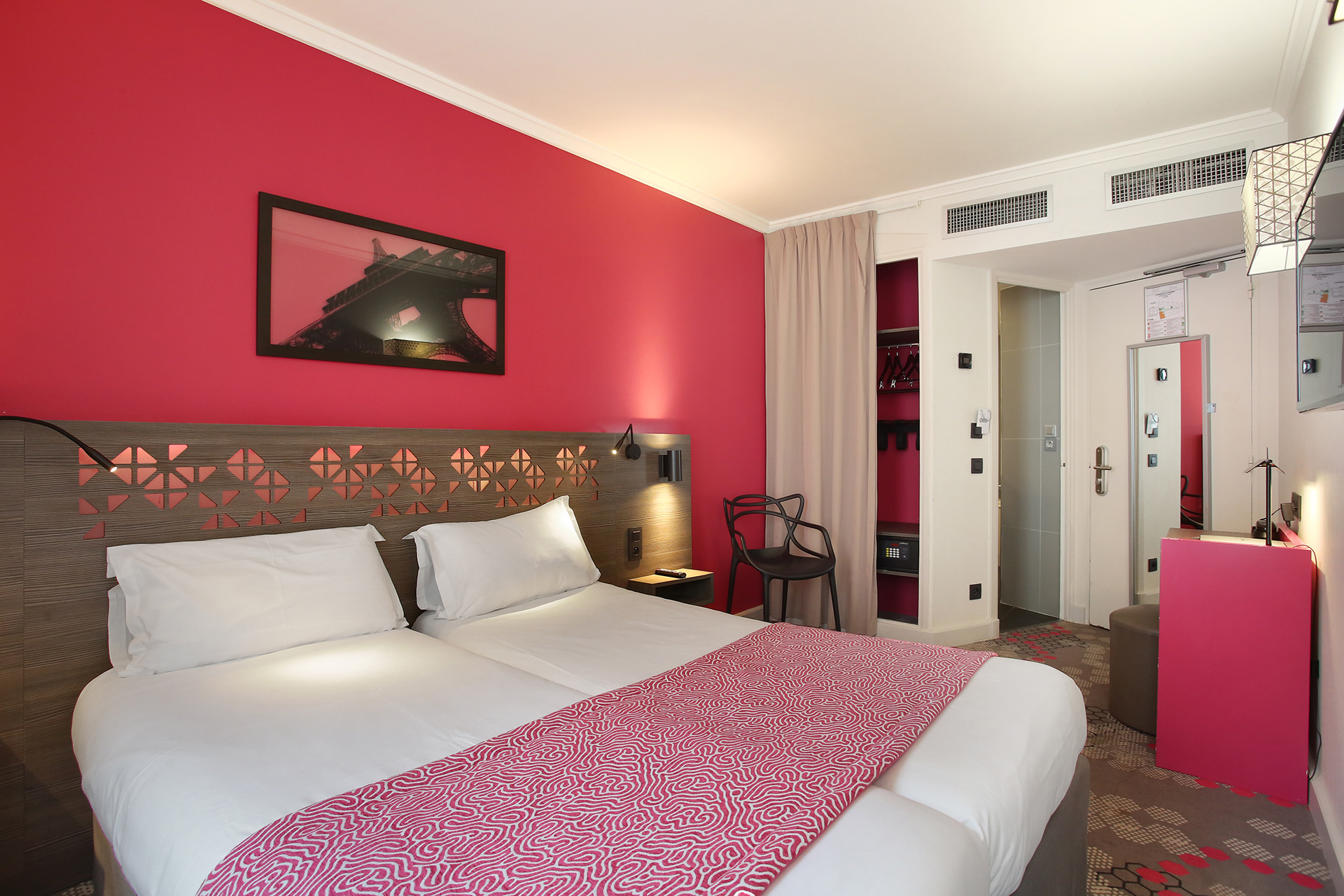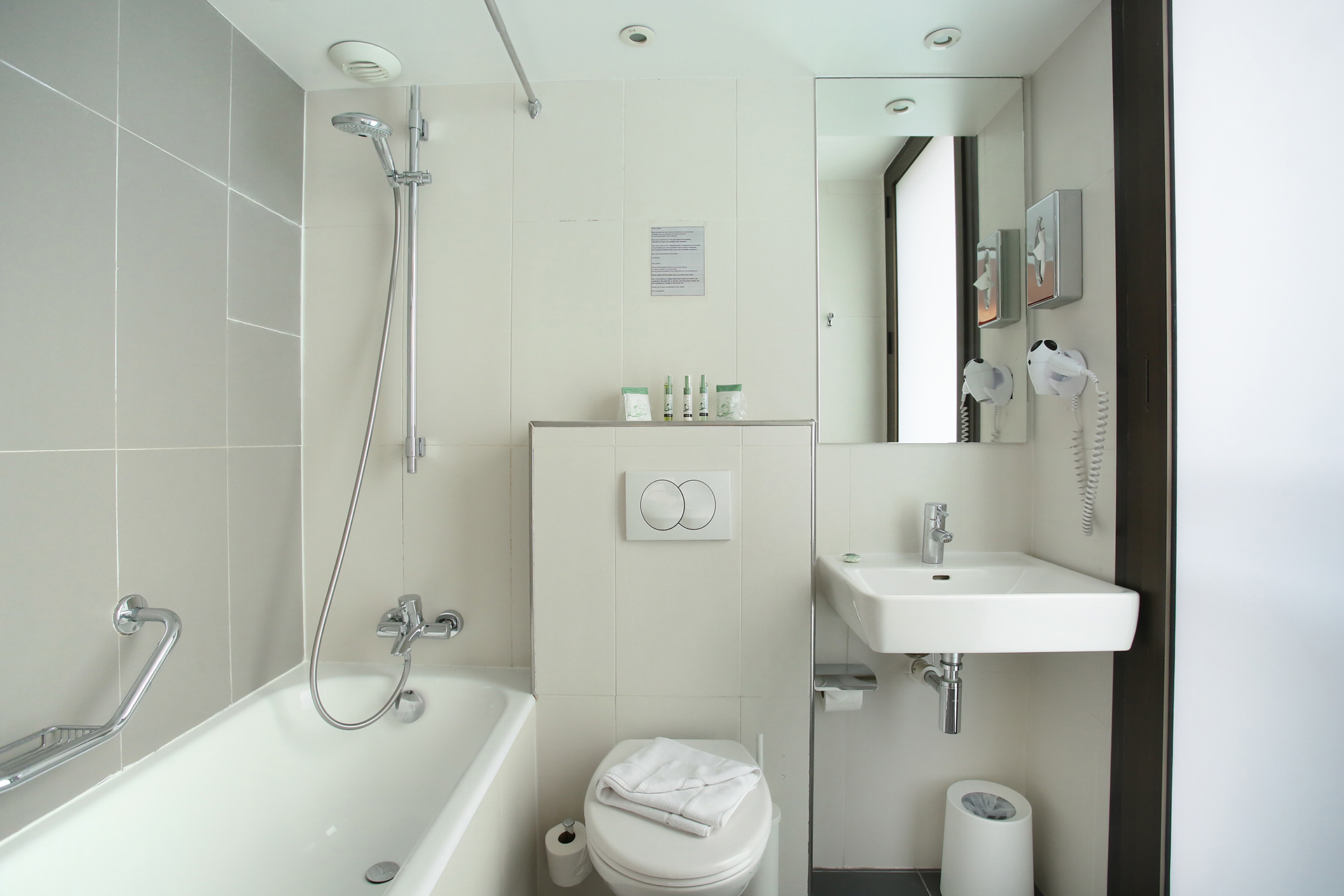 For only 10 € extra, you will benefit from a larger space, and a bathtub. Possibility of adding a cot free of charge.
These two bedrooms have a common door upstream, allowing two bedrooms to be joined together in complete privacy.
You will thus benefit from the advantage of two bedrooms including two bathrooms or two TVs.
One bedroom has a double bed, and the second bedroom has twin beds